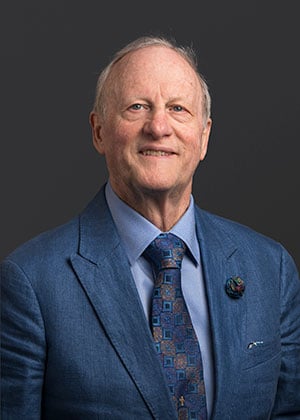 Paul E. Miller, DDS graduated from the University of Missouri-School of Dentistry with a Doctor of Dental Surgery degree. He furthered his training with an additional two-year full time advanced academic program in orthodontics at the University of Missouri at Kansas City, Missouri.
A certificate with recognized education validity sponsored by the AAO and ADA was obtained, and he graduated as a Specialist in Orthodontics.
He is a member of the American Association of Orthodontists, World Federation of Orthodontists, the American Dental Association, Midwestern Society of Orthodontists, Illinois State Dental Society, and is a Diplomate of the American Board of Orthodontics.
Dr. Miller is past president of The College of Diplomates of the American Board of Orthodontics 2016-2017. The College of Diplomates have set the standard to support and promote the pursuit of enhanced quality of care through the process of ABO certification, recertification, and continuing education.
Kansas City Orthodontic Support & Research Foundation (UMKC Orthodontic Alumni Association) will honor Dr. Paul E. Miller, as the "Orthodontist of the Year" in 2018.
Dr. Miller is past president of the T.L. Gilmer Dental Society of Quincy, IL., and a current member.
Dr. Miller is also a member of the Wick Alexander Study Group in Arlington, Texas.
Dr. Miller is married to Kristy Miller and has two sons, Solomon, and Micah. Dr. Miller and his family are happy to call Quincy their home and reside in Quincy.